Sludge to energy
Sewage sludge is produced during the wastewater treatment process, and processing and disposing of said sludge is a major money and energy sink. Thermophilic sludge digestion solves this problem by producing energy and reducing disposal costs.
Application
Smart sewage sludge processing can change a sewage treatment plant (STP) from an energy consumer into an energy plant. This sustainable sludge treatment consists of dewatering and digesting the sludge, resulting in the production of biogas, whilst reducing the total amount of sludge.
On the one hand, the biogas produced with this method can be used as a renewable source of heat and electricity, but it can also be upgraded into green gas. The heat produced by this method is partly used to achieve a neutral heat balance, which means it fits in perfectly with the idea of the STP as an energy-neutral or energy-positive energy plant.
Process
Thermophilic sludge digestion is a sustainable technology that eliminates pathogens and allows for a high loaded system, making the system more compact than other techniques. By digesting the sludge at a higher temperature, the sludge is decomposed at a higher rate, which means this method generates more energy from the same amount of sludge than mesophilic digestion, as well as releasing more nutrients.
Mixing and heating system
Thanks to our proprietary mixing & heating system, DigestMix®, maintenance and inspections are made easy. The system is located entirely outside of the tank and does not require an external heat exchanger. The application and placement of the DigestMix® is project-specific and serves to optimise energy and heat transfer, whilst ensuring optimal mixing and prevent floating layers.
Advantages
Thermophilic sludge digestion is a robust and reliable technique that:
Yields more biogas than conventional techniques;
Decomposes organic matter at a higher rate;
Allows for a higher nutrient recovery rate;
Has proven satisfying digestate dewatering;
Uses a more compact system than for mesophilic sludge digestion;
Can be retrofitted on existing systems;
Lowers sludge processing costs;
Eliminates pathogens;
Has a mixing and heating system with low operating costs.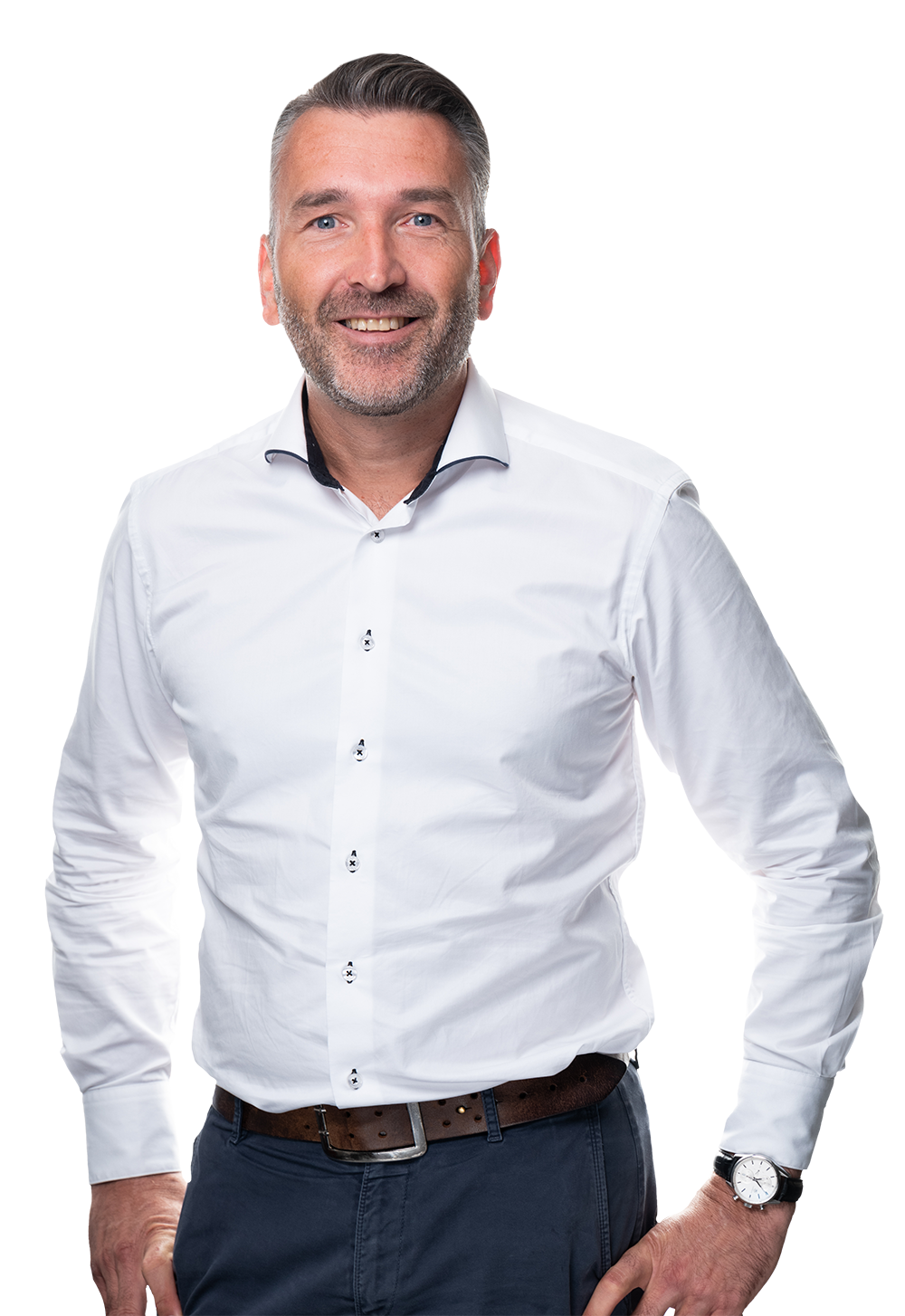 Jurgen Brekelmans, Managing Director