PekaKroef partnership
Client:
PekaKroef
Location:
Odiliapeel, The Netherlands
Date:
1993 - present
Specificatie:
Capacity: 2,880 m3/d   
Anaerobic purification UASB: 2.600 m³
Biogas production: 2 million Nm3/year
Biogas treatment: 3,000 ppm to <200 ppm
Electricity production: 10,000,000 kWh (e) per year
Heat production: 11,000,000 kWh (th) per year
Phosphate recovery: 1,200 tonnes per year
Water for reuse: 90,000 m3 per year
Project description
Colsen has been working with PekaKroef since 1993, when it started supporting the latter's water treatment efforts. Colsen began with water treatment processes, in addition to work on both the internal and external sewer systems, as well as consulting on discharge permits and environmental permits. In recent yeras, Colsen regularly assisted PekaKroef in procedures relating to environmental permits.
The two parties set up the environment management system together and jointly work on supporting and implementing said system. In the context of soil quality, Colsen carried out soil surveys and oversaw partial remediation during construction projects.
Thanks to the progressive, innovative characters of both companies, plans were developed, prepared and realised for water reuse, residual stream digestion and biogas desulphurisation. The innovative nature of this partnership was also expressed by means of various pilot tests and research projects.
The close partnership between PekaKroef and Colsen has since led to various consultancy projects. The renewed water treatment system (2006 / 2006) was realised by a construction team, with Colsen acting as the technology supplier and engineering agency.
WWTP realization
Prior to commencing work, the current system was screened and the quality of the wastewater was thoroughly tested. After quickly identifying a key issue, measures were taken to regain control over the treatment process, which involved ensuring better removal of suspended matter and the separation of several wastewater streams.
Over the years, the water treatment system was expanded with a focus on nitrogen and phosphate removal, energy production and water reuse. Aided by various proprietary technologies, we sought to minimise operating costs, whilst retaining a high degree of flexibility - as the plant remained up & running while the new treatment system was being built.
The following system components were realised with a view to water treatment:
Realisation of a central sewerage well with drilled sewerage under the production floor
Installation of sieve bends with silos for residual streams
Expansion of the Dortmund system for grey starch separation
Realisation of 2 new anaerobic UASB reactors
Realisation of biological biogas desulphurisation (BIDOX®) system
Realisation of renewable energy production with a CHP system
Modification of existing steam boiler in order for it to run on biogas
Realisation of a washing water treatment system and return system to the potato washing section
Realisation of improved mixed sewerage system with disposal sewer
Realisation of phosphate removal / struvite-based phosphate recovery (ANPHOS®) system
Conversion of aerobic treatment system to NT/DNT with retractable bubble aeration system
Conversion of conventional water treatment system to a membrane system (MBR)
Realisation of a sludge thickener
Realisation of a reverse osmosis (RO) system to enable the reuse of boiler feed water (RO-RECYCLE®)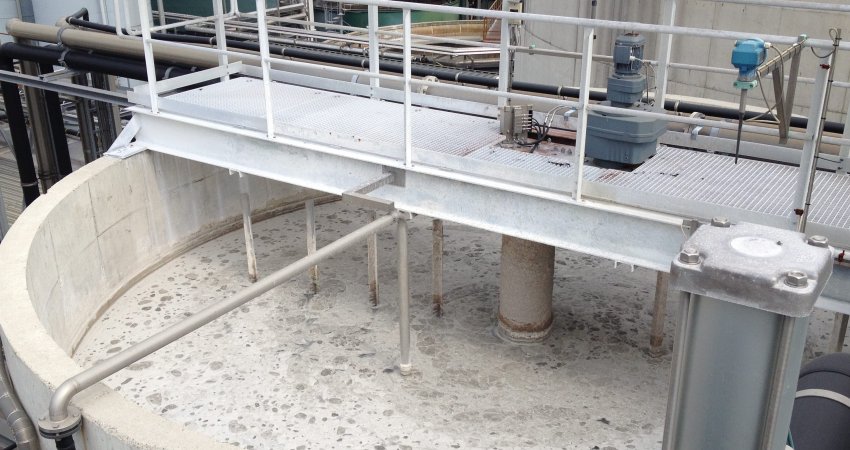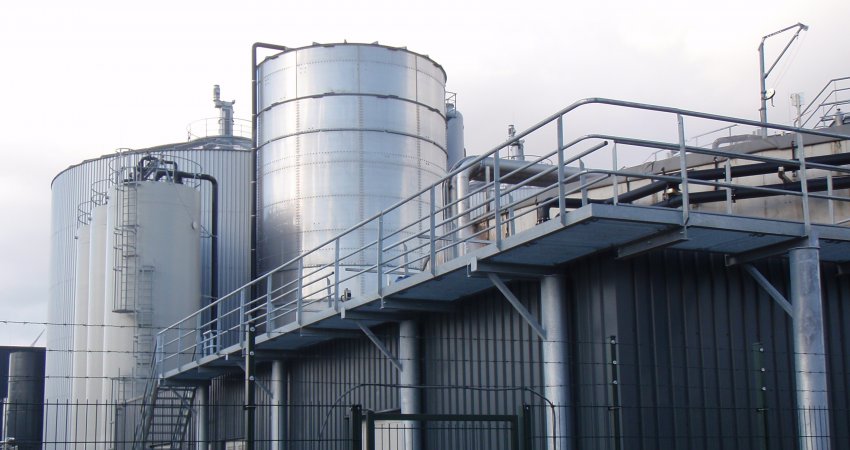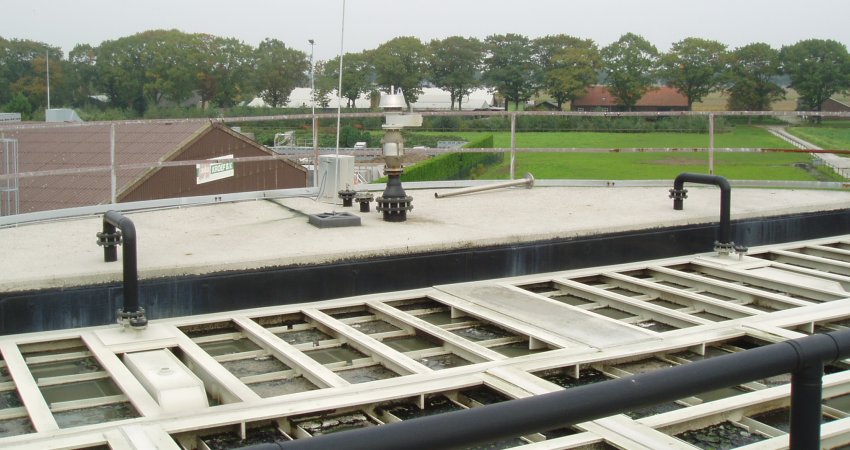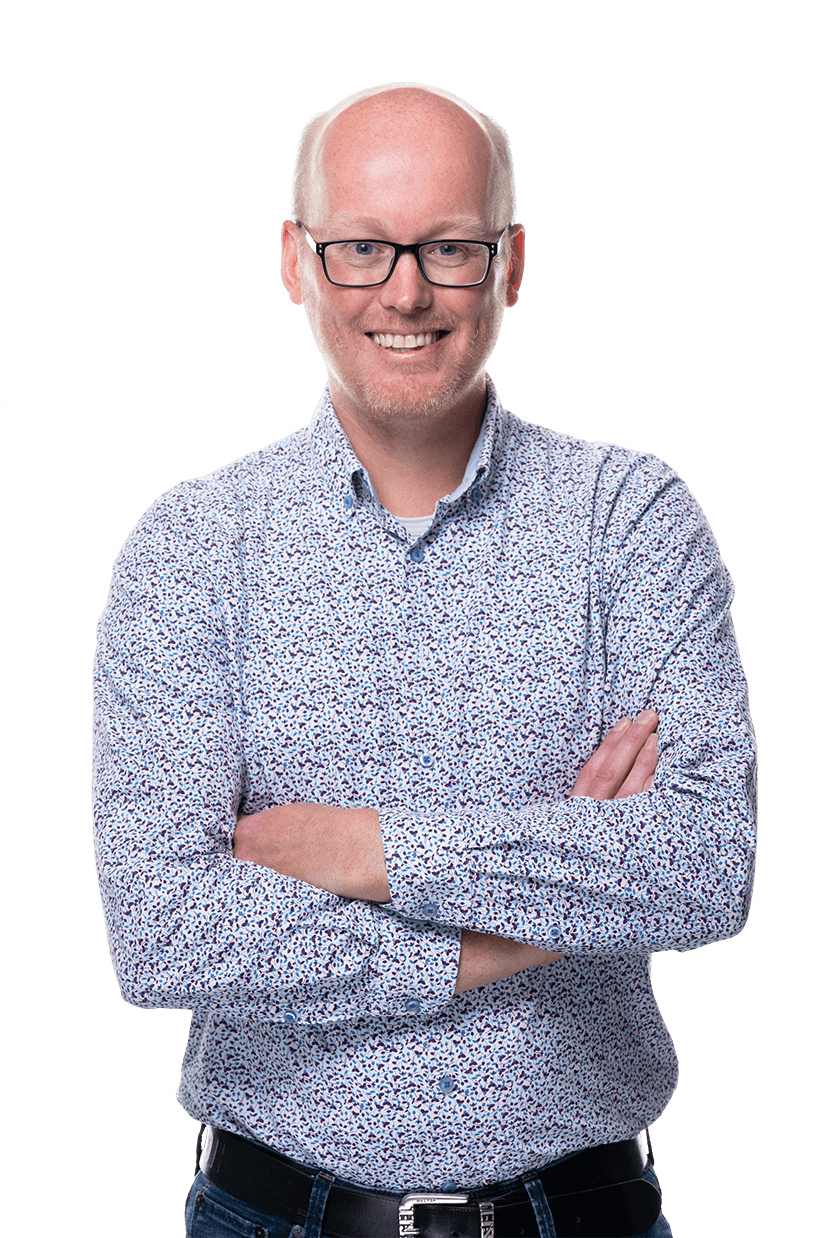 Eric van den Branden, Head of Consultancy Department / Permit Advisor / Environmental Management